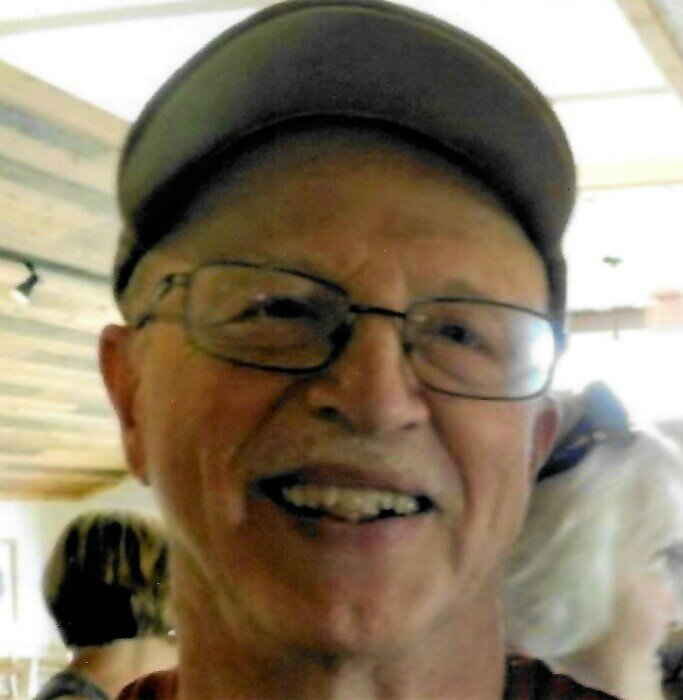 Obituary of Leslie "Rick" Hessel
Leslie "Rick" Hessel, 73, passed away unexpectedly on August 27, 2021. Rick was born on November 22, 1947 in N. Tonawanda, NY, the son of the late Leslie Edward and Elizabeth Emma (Billhofer) Hessel. A 35 year resident of Horseheads NY, he is survived by his loving wife of 52 years Susan (Fohl) Hessel and children Marcie (Scott) Comfort, Melissa (Aaron) Dunn, Amanda (Ted) Harris, Eric (Olivia) Hessel, and Tracie (Bryan) Kaelin, 15 grandchildren and 1 great grand-daughter. Pre-deceased by brother Richard (Dick) Hessel. Survived by siblings, John (Lucy) Hessel, Barbara Wachtel, and Martha (Carl) Schenck as well as countless nieces, nephews and friends. Rick's deep and abiding faith, unique brand of "puckish" humor and unwavering love for family (formally and informally defined) and friends were the constants of his well lived life. Happily retired, Rick was often immersed in a New York Times crossword puzzle, at his computer untangling centuries of his family's genealogy (going as far back as the 15th century), or resolutely rooting for the Yankees and Bills. The evening he was called home the Yankees beat the Athletics 7-6. He was a University of Buffalo graduate with a Bachelor of Arts in Political Science and Master of Science in Mathematics and a Master of Business of Administration from Syracuse University. Rick was also a veteran, a Vietnam War era draftee in the United States Army, he served for a year from 1970 to 1972 at Fort Dix New Jersey as a Chaplains Assistant. After the Army Rick served for over 35 years in the New York State prison system as a teacher, principal, and administrator. He was also fond of travel visiting his children and grandchildren at their world-wide military assignments including Turkey, Guam, Italy, and Hawaii. Rick was proudest of his 14 grand children and one great grandchild. He loved every new milestone; scraped knees, stitches, birthdays, first-days of school, soccer games, doctors visits, Pinewood Derby's, annual Girl Scout cookie drives, camp-ground trips or graduations. As a grandpa and beloved uncle he loved tea parties, storybooks, Legos, swing sets, cartoons, and children's educational television. A profoundly personal ministry of Rick's was calling and helping widows, widowers, shut-ins or lending a listening ear and an encouraging word to family and friends. He was deeply connected to their tough circumstances and equally connected to the casual day to day details and life events like births, weddings, retirements, vacations, new jobs, new relationships, or any new adventure. His own "social" network of people who felt loved, noticed, and listened to spanned the United States and the globe. In many circumstances he was the glue that kept families and generations connected. (See a blog post from his niece Emily: https://www.unexpectedexpat.com/home/2021/8/27/ham-rolls ) Rick, Dad, Daddy, Grandpa, Uncle Rick, Les, Puke, The Screw, "That Rick" was "full of the Dickens", full of life, love, joy, kindness, and generosity that will be profoundly missed, remembered, and emulated for generations to come. Family and friends are invited to visit the Barber Funeral Home, 413 S. Main St., in Horseheads, NY on Wednesday September 1st 2021 from 5 pm to 7 pm, and on Thursday September 2nd 2021 from 12 pm to 2 pm at Our Saviour's Evangelical Lutheran Church, 2872 Westinghouse Road, Horseheads, NY. Rick's funeral service will be held there at 2 pm. In lieu of flowers, the family requests donations to Ronald McDonald House, Golisano Children's Hospital, or the United Service Organizations (USO) supporting men and women in the armed forces.
To send flowers to the family or plant a tree in memory of Leslie "Rick" Hessel, please visit Tribute Store
Visitation
2021-09-01 17:00:00 - 19:00:00 Barber Funeral Home 413 South Main Street Horseheads NY 14845
Visitation
2021-09-02 12:00:00 - 14:00:00 Our Saviours Lutheran Church 2872 Westinghouse Rd. Horseheads NY 14845
Funeral Service
2021-09-02 14:00:00 Our Saviours Lutheran Church 2872 Westinghouse Rd. Horseheads NY 14845
Share Your Memory of
Leslie "Rick"