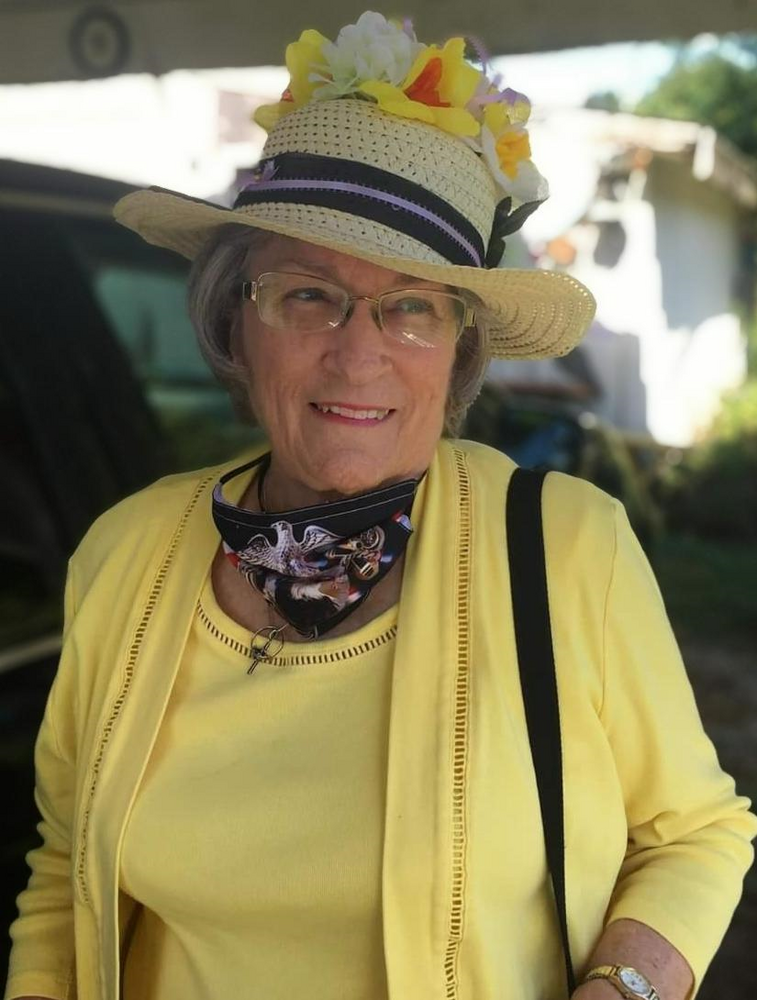 Obituary of Barbara Ann Stermer
Barbara Ann (Biddle) Stermer passed on July 6, 2023 at the age of 84. She married the love of her life Frank Edward Stermer, on June 28, 1958. She worked alongside him on the Stermer Farm they started in 1965, and was proud to be "a domestic engineer" raising five children in the countryside giving them the love and knowlege needed to grow into wonderful human beings. They then traveled the country together and loved their visits to Arizona and Florida the most. After her husband's passing, she continued their traditions of lunches with the Marines, visits to their favorite clubs and continued to volunteer at functions, as she also believed the importance of each and every person who served our country and the public services of these members, and was steadfast in her beliefs in honor, duty and doing things right. She enjoyed her family get-togethers for birthdays, picnics and holidays and any shenanigans she could have fun doing. Many people knew her as "Barbie". She was a Lifetime Member of the V.F.W. Ladies Auxiliary, Lifetime AMVets Ladies Auxiliary 1313, Member of Ladies Auxiliary American Legion 1612, Member Women of the Moose - Montour Falls, Member Horseheads Elks Lodge 2297, and an Honorary Lifetime Member of the E.J. Brewer Detachment of the Marine Corps League. She is survived by her children Tammy (partner Bruce Rosier) Schreier, Cindy (Lester) Cady, Glenda (Robert) Stermer-Simpson, Keith (Ceridwen) Stermer, Wayne Stermer; known as "Grammy" to her grandchildren Tabrina (Andy) Schreier Jaworski, Kurtis (Jessica) Vondracek, Allen (Caitlin) Cady, Kristina Vondracek, Ceinwen (Dan) Gauss, Dakota (Denna) Simpson, Morgan (Florian) Stermer-Wagner, Cameron Schreier, Bronwyn Stermer, Hannah Rosier, Rhys Stermer and thirteen great grandchildren, Brother, Darwin "Saki" (Susan) Biddle, Brother-in-law, Earl (Cindy) Stermer Sister-in-law, Lugene Biddle; predeceased by her parents Darwin Delewis and Marie Evaline (Boatman) Biddle, siblings Robert Biddle, Mary Ellen Biddle, Charles "Teddy" Biddle and nephew Charles "Chucky" Biddle. On August 7, a celebration of life for friends and family where they can gather and share their memories will be held at the Horseheads Elks Lodge #2297, 6 Prospect Hill Rd, Horseheads, NY 14845, starting at 2 p.m. in their lounge. In lieu of flowers, you are welcome to send a donation to the E.J. Brewer Marine Corps League: E.J. Brewer Detachment, PO Box 236, Horseheads, NY 14845.
To send flowers to the family or plant a tree in memory of Barbara Stermer, please visit Tribute Store
Celebration of Life
2:00 pm
Monday, August 7, 2023
Horseheads Elks Lodge #2297
6 Prospect Hill Rd.
Horseheads, New York, United States
Share Your Memory of
Barbara